Product description
Partially hydrolysed corn starch. Prebiotic effect.
Mean analysis
Moisture
Crude protein
Crude fibre
Mono+Disaccharide
Ash
5% max.
0.3% max.
75% sms aprox.
15% max.
0.5% max.
The above values are on total material, they are provided as a guide and cannot be considered as contractual.
Properties and instructions
NUTRIOSE ® is composed of soluble corn fibre acting, therefore, as a prebiotic. This product partially resists digestion in the small intestine being progressively fermented by the microflora of the colon. Thus, it acts as a selective substrate for the proliferation of beneficial bacteria in the colon while favouring the inhibition of the growth of some populations of pathogen bacteria, such as Clostridium perfringens.
It is easy to use and resistant to the different processes of manufacturing used in animal feed: pelletisation, extrusion and sterilisation.
The principal benefits of NUTRIOSE ® are:
It regulates microflora and improves digestive wellbeing.
It contributes to preventing the inflammation processes.
It contributes to reinforcing the natural immunity of the colon.
Nutriose ® is incorporated at 0.5 to 2% in the feed used for:
Young farm animals, such as suckling pigs in situations of stress, after antibiotic treatments and to facilitate the absorption of inflammatory process after digestive pathologies.
Pets, to help regulate the digestive transit and contribute to improving the intestinal environment.
PREBIOTIC
It resists pelleting, extrusion and sterilization
OTHER RELATED PRODUCTS
Maria Marcilla
2017-08-22T11:18:21+00:00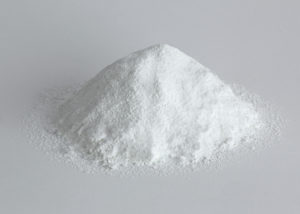 Starch extracted from maize grain NON-GMO